April, 2016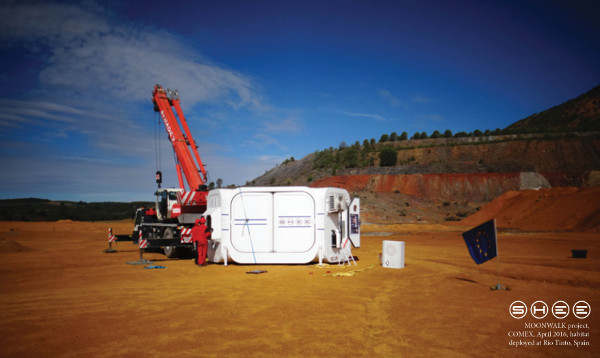 SHEE has been deployed in Rio Tinto for its first mission in Mars analog environment. Good luck to Moonwalk project team!
---
October, 2015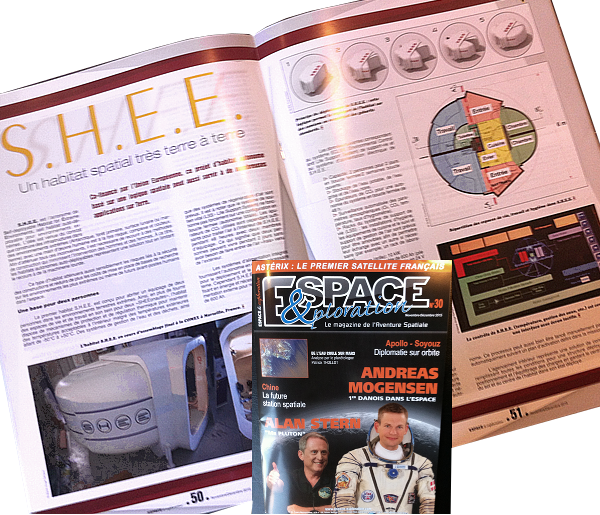 Comprehensive introduction to SHEE in French language published by Space & Exploration magazine.
---
September, 2015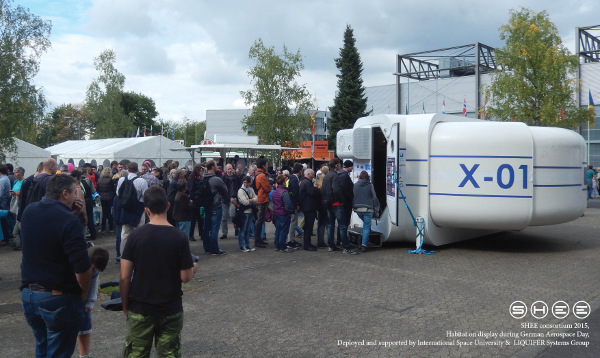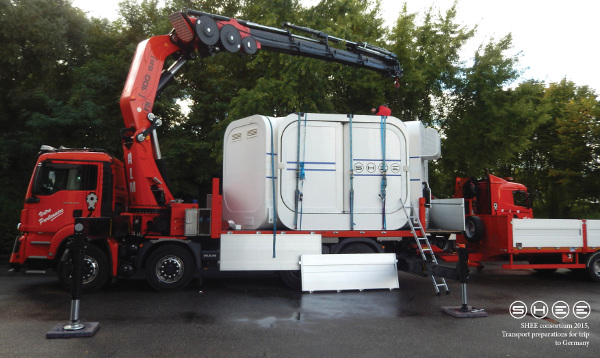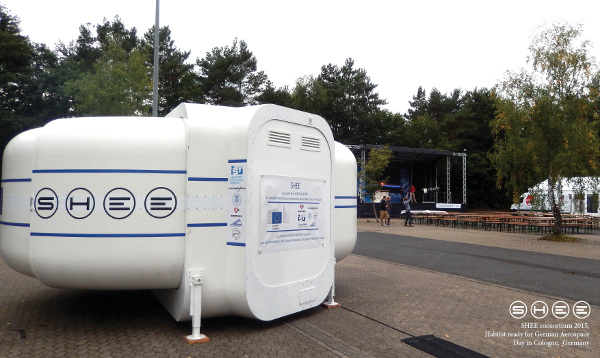 Completed habitat is transported for demonstration during German Aerospace Day on September 20, 2015.
---
June, 2015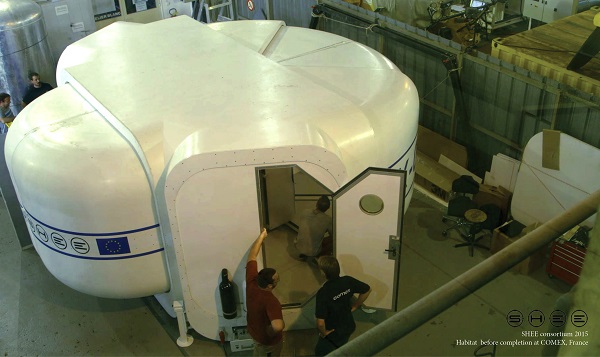 Time-lapse movie 25x speed up of SHEE folding test. SHEE is equipped with internal furnishing and subsystems. The folding process is monitored by entire consortium during the SHEE Workshop in Marseille at COMEX, France.
---
June, 2015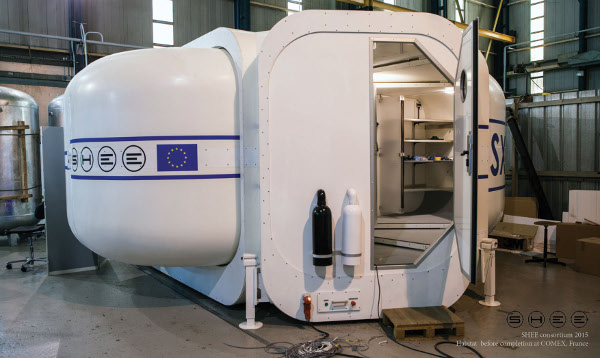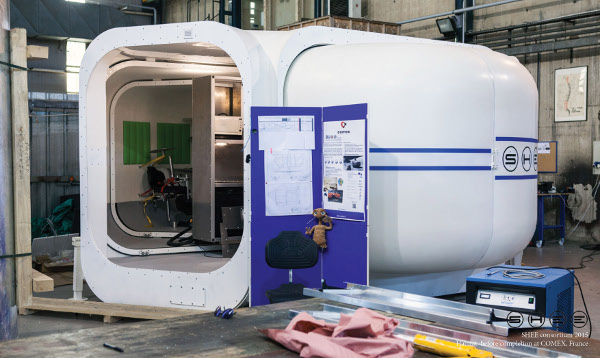 SHEE near to completion at COMEX, France
---
May, 2015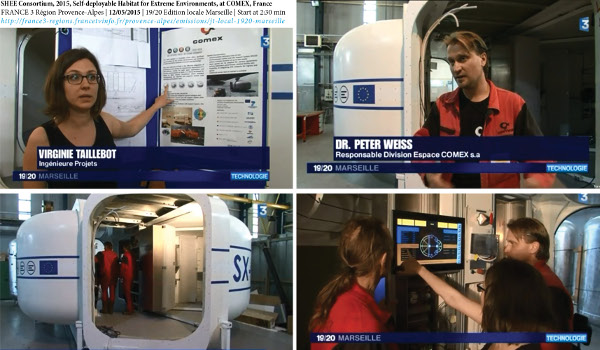 SHEE Consortium, 2015, at COMEX, France
FRANCE 3 Région Provence-Alpes | 12/05/2015 | 19/20 Edition locale Marseille | Start at 2:30 min
http://france3-regions.francetvinfo.fr/provence-alpes/emissions/jt-local-1920-marseille.
---
April, 2015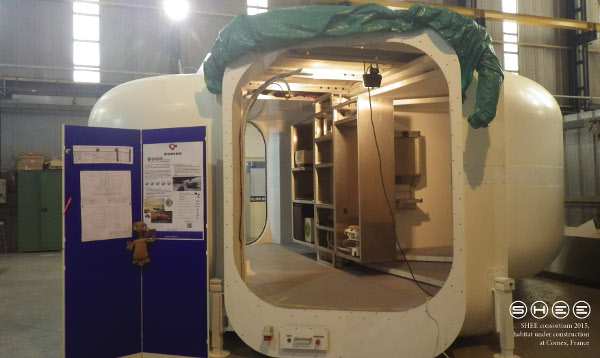 SHEE subsystems development and integration at Comex, France.
---
April, 2015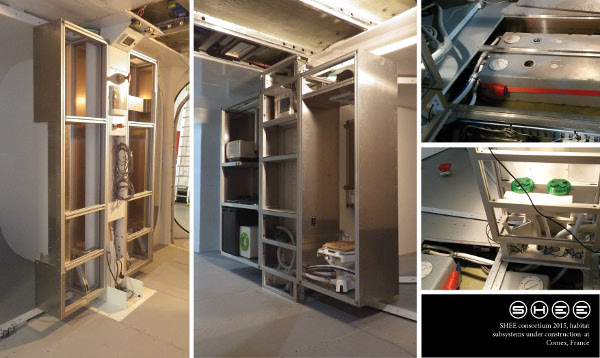 SHEE subsystems development and integration at Comex, France.
---
January, 2015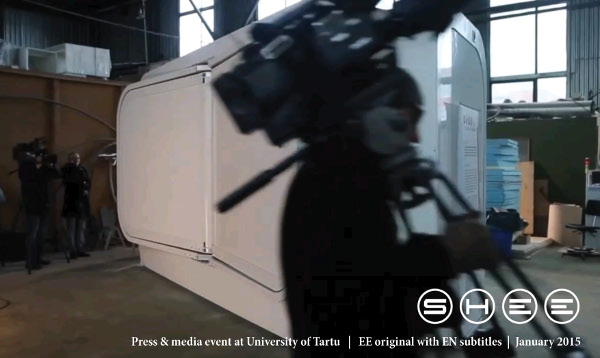 Three minutes summary of press & media event before the habitat departure to France (english subtitles).
---
January, 2015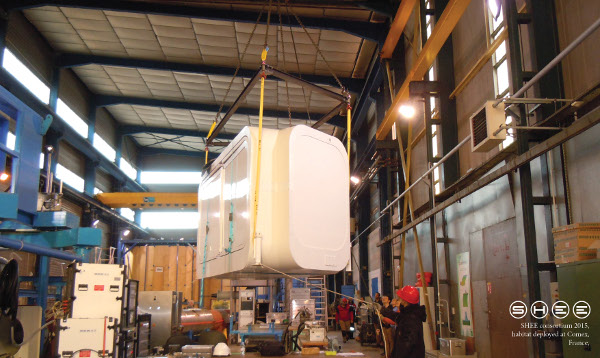 SHEE arrived to Comex, France.
---
January, 2015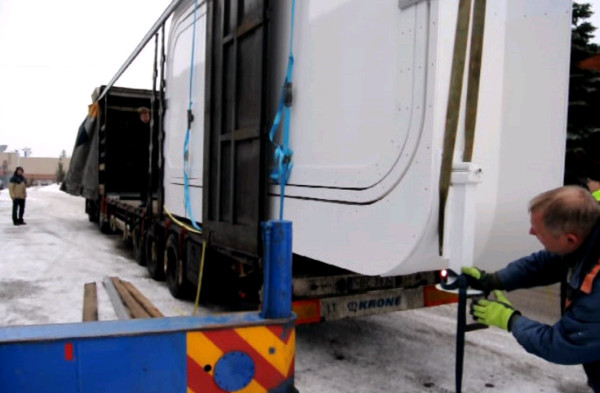 SHEE structure fabricated at University of Tartu, Estonia is transported to Comex, Maresille, France for outfitting with subsystems and interior elements.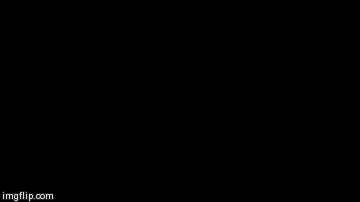 Getting ready for SHEE transport from Estonia to France.
---
January, 2015
Main habitat structure completed and presented by Priit Kull, Alvo Aabloo and Tauri Tatte from University of Tartu, Estonia. (Selected interviews are being translated in English, Marsimaja [EE] = Martian house [EN])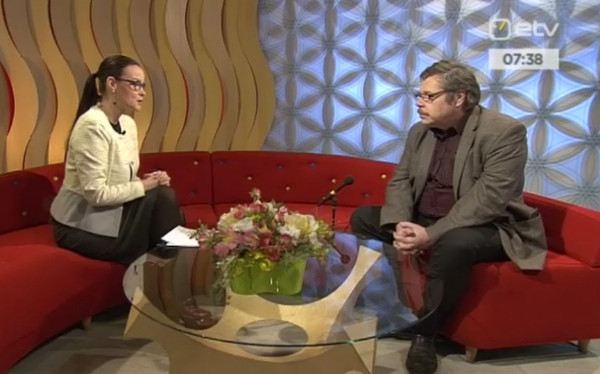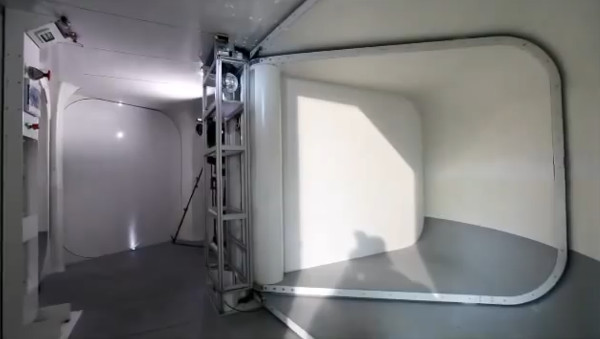 Online edition of the local Tartu newspaper "Postman" "Picture series: This is how the finished Martian house is looking like"
15.01 Tartu Postimees Online "Pildid: selline näeb välja Tartus valminud marsimaja"

National Broadcasting Company program "Innovator" "Photo series: The soon to be ready Martian house is preparing us for the future in architecture."
15.01 Novaator ERR "Galerii: Valmiv marsimaja valmistab ette tulevikuarhitektuuri"

Delfi is the main local internet news portal, EPL is short for the afiliated newpaper with the whole country coverage "Estonian Daily Newspaper" "Video and photos: "The scientists from the UT have finished a house for Mars"
15.01 Delfi/EPL "VIDEO JA FOTOD: Tartu ülikooli teadlased said valmis Marsi-maja"

Main local internet news portal "The Martian house, put together by the scientists from Tartu, would offer a secure shelter on other planets"
15.01 Delfi Forte "Tartu teadlaste kokku pandud marsimaja pakuks kindla peavarju teisel planeedil"

"Vikerraadio" state owned broadcasting radio, main evening news broadcast "Echo of the Day" Interview with Alvo Aabloo and Marko Kirm (pro-rector of UT)"
15.01 Vikerraadio "Päevakaja". Intervjuu Aabloo ja Kirmiga.

Newspaper - "Look how the apearance is of the Martian house, built by the Estonian scientists (video and photos)" - Youtube
15.01 Maaleht "VAATA, missugune näeb välja eestlaste ehitatud Marsi-maja (VIDEO ja FOTOD)"

One of the 2 most popular private TV channels "Channel 2" daily evening news broadcast "Reporter" "The scientists from UT presented their finished Martian house"
15.01 Kanal 2 "Reporter" "TÜ teadlased esitlesid Eestis valminud Marsimaja"

Main evening news broadcast by the state television "Actual camera" "A Martian house was launched from Tartu to France"
15.01 "Aktuualne Kaamera" "Tartust saadeti Prantsuse poole teele Marsimaja" (ETA monitooringu link)

Local, city owned TV in Tallinn - "The scientists from UT presented a self-deployable house"
15.01 Tallinna TV "Tartu ülikooli teadlased esitlesid end ise lahtipakkivat Marsi-maja"

Radio 4 – state owned Russian language radio, covers all areas with Russian speaking population, Interview
15.01 Raadio 4 intervjuu

Radio "Elmar" - Interview and recording of the noises that are made by the Martian house.
14.01 raadio Elmar – Priit Kulli intervjuu

"Hallovision" (morning broadcast of the state television) and Estonian National Broadcasting Company program "Innovator" "UT is building a self-deploying house for Mars" - VIDEO
14.01 "Terevisioon" ja ERR Novaator "TÜ ehitab Marsile ise lahtipakkiva maja"

ETV – Estonian State Television. News "Self-deploying Martian house is geting ready" - VIDEO
12.01 ETV Pealtnägija uudised "End ise lahtipakkiv Marsi-maja hakkab valmis saama"

---
January, 2015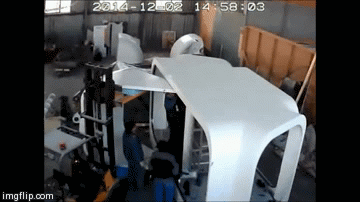 Complete habitat construction (compilation of previously posted videos).
---
Older news...